News
Noah's Ark conducts training in Maitland, NSW
11 Feb 2022
Our Training Manager Lou Ambrosy spent time up in Maitland in early February.

Lou ran a training session for Early Links with a focus on best practices for Early Childhood Intervention. Staff learned through a combination of roleplay scenarios, testimonials, and various coaching strategies.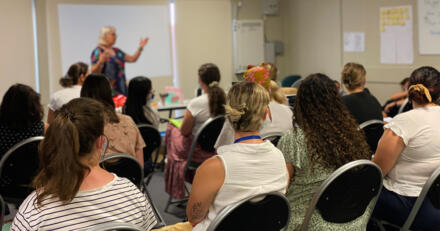 Staff said they all had fun and picked up some new skills to be able to better assist their clients.