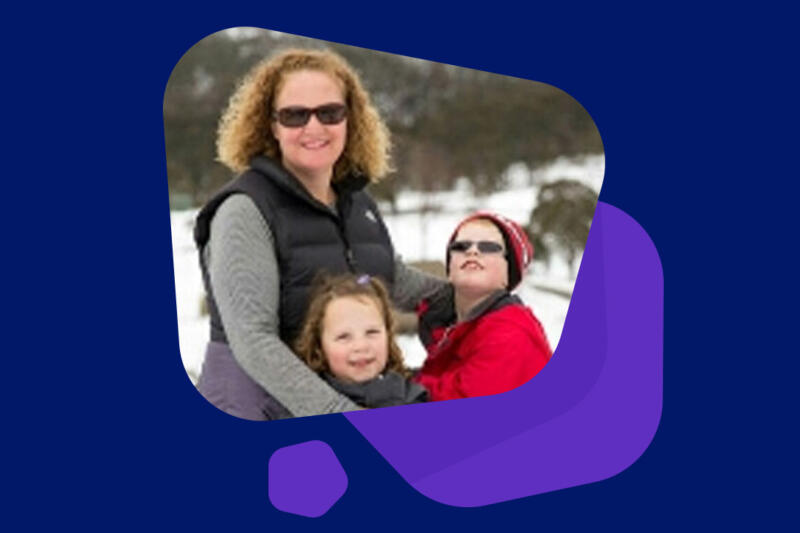 For the first time in more than 3 years, 7-year-old Aidan and his family have been able to fulfil his Mum's wish; to go out to dinner to celebrate her birthday.
Aidan has Autism Spectrum Disorder (ASD) and for many years his parents Rebecca and Brent didn't know how to handle his challenging behaviours.
"Aidan is a beautiful smart little guy with a great sense of humour, he is a stickler for the rules and can tell you any information you want to know about Octonauts (whether you want to know or not!)," says his Mum, Rebecca.
They visited the team at Noah's Ark, a not-for-profit community organisation in the ACT, who offer a range of services and programs that support families who have a child (aged 0-8) with a disability or additional needs.
"We sought help through Noah's Ark to help us understand him better and improve family relationships. He doesn't think like we do, he thinks differently and we needed to understand his way of thinking," Rebecca said.
"The greatest challenge we have as a family is judgement. Aidan's disability is not 100% noticeable and over the years hearing comments like, 'He is a spoiled brat, just tell him no' are extremely upsetting and demoralising!
"The therapists at Noah's Ark are kind, encouraging and respectful. They really care about the family as a whole and work with all family members to provide useful strategies to help deal with different circumstances,
"As Aidan is only seven most of the work delivered is to us parents, if you are willing to put in the time and effort you can most certainly expect dramatic, positive changes to your family life, it's hard work but well worth it!" says Rebecca.
Noah's Ark build their therapy around the things families do on a regular basis rather than trying to squeeze therapy into their busy schedules.
Canberra Team Leader, Stephen Carberry says no concern is too big or too small.
"We will go the extra mile to find solutions to even the most complex problems," he says. "Our team is passionate about ensuring all children have opportunities learn, play and develop friendships at home, school and in the community."
Noah's Ark works closely with children with a disability, their families and the services they participate in. They recognise that parents are experts on their own child and provide them with information and support that enables them to make informed decisions.
The service employs more than 220 staff and delivers services to more than 1900 families across Victoria and the ACT.
As published in The Canberra Times' International Day of People with Disability advertising feature on Friday 2 December 2016.