Speech and Communication
Speaking, Listening and learning how to communicate are all important learning milestones with your child's development.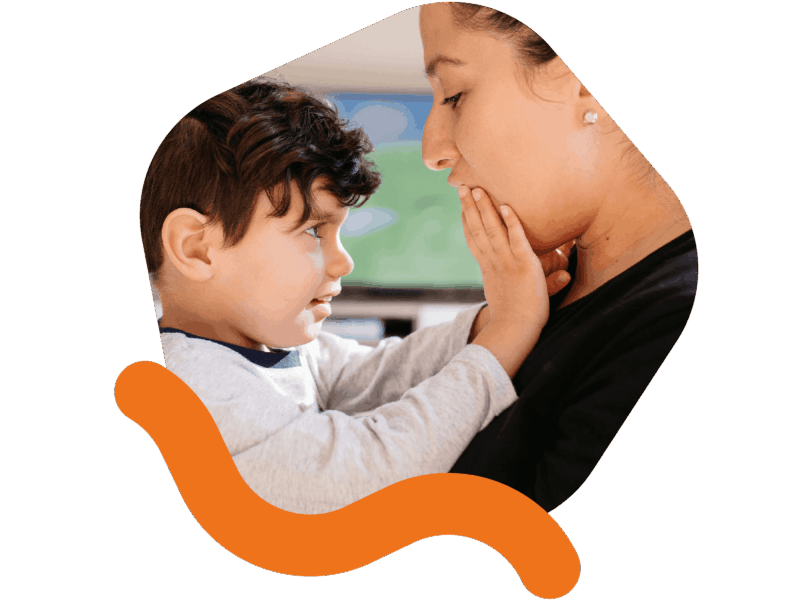 About this Activity
We help your child communicate their needs, wants and ideas using words, signs or pictures. This may include working directly with your child, showing you strategies and observing you practising with your child to give feedback. We work with you to build practice opportunities into your everyday life to ensure your child achieves their goals.
At Noah's Ark, we have a large team of Speech Pathologists that are certified to deliver a range of specialist speech programs from The Hanen Centre in Canada. Our therapists can help your child communicate and have experience in planning, delivering and evaluating effective tools. These tools are:
Identify your child's social and communication skills
Develop realistic and appropriate goals
Use everyday routines and play activities to build your child's social and communication skills
Increase your child's motivation to communicate, play and make friends.
Hanen Programs® that Noah's Ark provides are evidence based and family centred. We share language intervention strategies that can be used throughout your family's every day activities and routines. The strategies focus on the interactions your child has with their family. High quality Hanen resources are also provided. Our Speech Pathologists have expertise in Augmentative and Alternative Communication.